S2IIL is a leading provider in the field of Healthcare Solutions across the globe.

With expertise in mass screening, diagnostics and healthcare analytics, it offers valued services to eminent hospitals, healthcare professionals and government bodies.

Its innovations, assisted by extensive research and development, provide caregivers with the access to simple clinical and commercial IT operations which allows the healthcare industry to focus on patient care instead of administrative work.
---
---
Objectives
Making quality healthcare services available and affordable to all citizens.
Ensures availability of diagnostic laboratory facilities across all levels of healthcare centers
Reduces high out-of-pocket expenditure incurred by the citizens
Enables initiation and continuation of appropriate treatment based on accurate and timely diagnosis
Use of appropriate diagnosis to screen patients for chronic conditions to enable secondary preventive measures
Improves overall quality of healthcare and patient experience
Strengthens healthcare infrastructure through excellent planning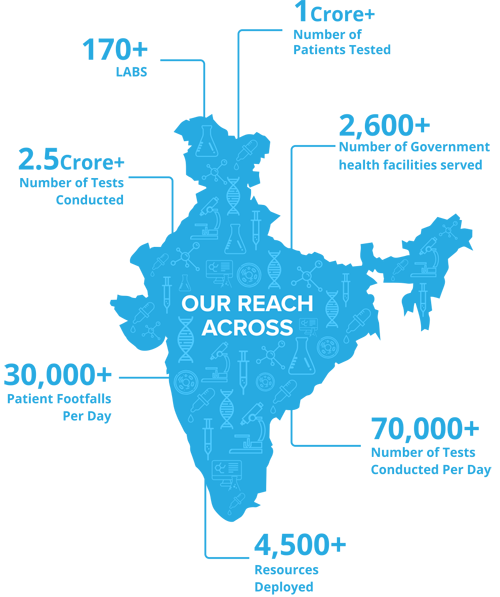 ---
S2 Infotech International has extensive experience across the all industries in world. We help our clients set new standards of excellence.